Last Update: September 28, 2011
Show Guidelines

Welcome to the Addiction and Art Website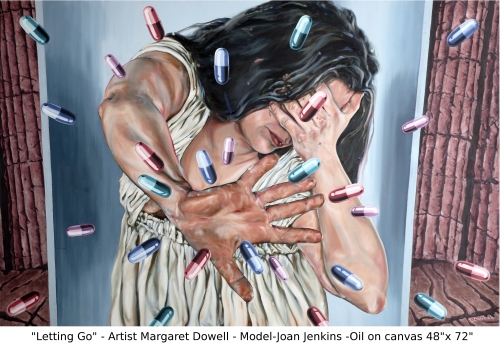 Letting Go
"Letting Go" is a 4' by 6' painting by Margaret Dowell was used in magazines, newspapers and online to advertise the Call for Artists for the Addiction and Art Book. It has been released to be used by local communities to advertise their own Call for Artists.
Click this link to download the full size jpeg image (4.7 MB).
Once the image is downloaded save it by right clicking and selecting "Save Image..."