Last Update: April 29, 2013
Home

Welcome to the Addiction and Art Website
This web site continues the Addiction and Art project started by the former Innovators Combating Substance Abuse, a National Program Office of the Robert Wood Johnson Foundation at The Johns Hopkins University School of Medicine. Also, inspiration for the site comes from the book, Addiction and Art by Patricia B. Santora, Margaret L. Dowell and Jack E. Henningfield (2010, The Johns Hopkins University Press).
The Johns Hopkins University Press has issued a discount for purchase of the Book.
Click here to download the discount PDF
Addiction Art Concept. Recent scientific findings have proven addiction to be a disease of the brain, affecting both brain and behavior. Addiction Art has the potential to take this message to the masses, most of whom still consider addiction to be a "weakness" or "moral failing" worthy of punishment. It can convey the human experience of addiction in a way that can help the general public understand addiction as a preventable and treatable chronic disease. Artworks about addiction and recovery can stimulate dialogue, can teach, and at this crucial point in history, can support contemporary scientific research for our world's well-being.
Addiction Art Downloads. This site provides free images for download relating to addiction and recovery. These works are available for use by schools, drug treatment centers, community organizations, addiction science professionals, medical professionals and the general public. These images are generously donated by artists to be shared for the good of mankind.
Addiction Art Exhibitions. Over the past several years Addiction and Art Exhibitions have been held at both professional substance abuse conferences and in local communities. All of these exhibitions have been enormously well received and extremely successful. This site exists to promote the continuation of the Addiction and Art project through the sharing of past exhibitions, providing guidelines for future ones, and offering opportunities for communication and networking.
---
RECENT NEWS AND ANNOUNCEMENTS
---
"The Art of Recovery" Article in Highway to Justice Publication. Read More
Artist Richard Paul Smith adds new work to his contribution on our Download Gallery.
Artist Vicki Lynn Rae contributes to the Download Gallery. HERE
Artist Will BooBerry contributes to the Download Gallery. HERE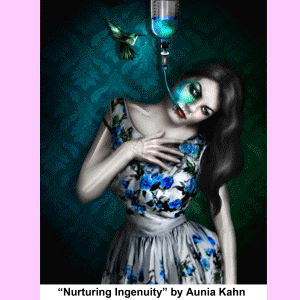 Image Downloads and
Artist Statements
The image at the right is only one of several addiction recovery images that are available from our download gallery. The artists have also provided their thoughts about what the art means to them.
4210 Images have been downloaded since January 1, 2011.
New Artists Join the Gallery:
Richard Paul Smith (additional artwork) (4/26/2013)
Vicky Lynn Rae (4/23/2013)
Will BooBerry (4/16/2013)
Michael Little (2/22/2013)
If you are an artist and would like to donate images to our download program, cllick this link to our image submission page.
---
---
Another Art Recovery Story
Nancy Guppy, Host/Producer of "Art Zone" - a Seattle Channel Series presents a marvelous segment on artist Kelly Lyles. Lyles is a representational painter and car artist who has been in recovery for 25 years. This video gives a glimpse into her artworks about the 12 steps and her current series, Candy Land, which addresses a candy addiction. We are honored to post this video to introduce our visitors to the positive, funny and joyful spirit that is the productive artist, Kelly Lyles!
Kelly Lyles' work in the addictionandart download gallery HERE
Our thanks to Seattle Channel(cable 21) and Nancy Guppy for sharing this video.
2/11/2013
News and Announcements
---
The Art of Recovery
article in
Highway to Justice publication
The Spring 2013 issue of Highway to Justice includes an article, The Art of Recovery, directly related to the Addiction and Art concept. Highway to Justice is a publication of the American Bar Association (ABA) and the National Highway Traffic Safety Administration (NHTSA). The Art of Recovery was authored by the Hon. Harvey J. Hoffman. In the article Judge Hoffman describes his decision to use art from www.addictionandart.org as a tool in his Michigan drug court and cites successful results! Bravo Judge Hoffman! You can find the article at the following link, scroll down to page 6 once it opens.
http://www.americanbar.org/content/dam/aba/publications/judicial_division_record/13spng_hwtj.authcheckdam.pdf
(4/29/2013)
---
Download Gallery Artwork on Conference Flier
Artworks from our download gallery continue to be utilized around the world. (Thank you Addiction and Art Artists!!!) For example; the Mid-Atlantic Group Psychotherapy Society features "Dezire" by download artist Sakhal Star on the front of their Spring 2013 Conference Flier. You can see the flier and read more about the Society here (http://www.magps.org/conferences/archive/2013%20spring/S13Brochure.pdf).
4/9/2013
---
NIDA Request for Information (RFI)
The National Institute on Drug Abuse (NIDA), part of the National Institutes of Health (NIH), would like to draw your attention to a recent Request for Information (RFI) seeking comments on the research and information needed to support the widespread use of evidence-based drug abuse treatment interventions and practices: http://grants.nih.gov/grants/guide/notice-files/NOT-DA-13-014.html.
This RFI is soliciting input from a variety of key stakeholders to assist NIDA in setting research priorities to enhance the dissemination, implementation, and adoption of evidence-based practices and principles to treat persons with substance use disorders. Specifically, NIDA is seeking input about the types of research and information needed by practitioners and administrators serving individuals with substance use disorders, including those working in general medical and primary care; infectious disease (e.g., HIV and HCV); criminal justice; and specialty care substance abuse and mental health settings.
NIDA hopes to gain a better understanding of how evidence-based substance abuse and addiction treatment services can be better used by those who need them, particularly in the context of health care reform, which stands to broaden access.
All comments should be submitted electronically to: Matthew.Finger@nih.gov no later than March 30, 2013.
3/18/2013
---
It is with sadness that the team behind www.addictionandart.org acknowledges the passing of C. Everett Koop. Dr. Koop, former US Surgeon General (1981-1989), was a strong supporter of the Addiction and Art concept and served as a member of the Advisory Board for the Addiction and Art book (Johns Hopkins University Press, 2010). During the height of the AIDS epidemic Dr. Koop stood firm, asking Americans to "fight the disease and not those who have it". We honor his memory by encouraging the visitors to our site to "fight substance abuse and not those who are addicted". Thank you, Dr. Koop, for your strength, perseverance and wisdom!
A Link to a biography about Dr Koop.
2/26/2013
---
---
---
"Inheritance" by Kevin Grass now in COLOR
"Inheritance", the popular work depicting generational addiction by Kevin Grass is now available to the world in color. Both the black and white and color versions are poignant, technically sound and more than powerful. With these works Grass has visually nailed generational addiction - allowing viewers to "get" the message with just one simple glance. The team at www.addictionandart.org is honored to present this new work by a contemporary master painter. (Note: follow us on facebook for updates on new works coming by Kevin Grass!) -Margaret Dowell, Ph.D., editor.
See his work HERE.
Artist's Statement
One of the defining characteristics of manhood in my Midwestern family is the ability to drink a lot of beer. This has, not surprisingly, lead to a great deal of substance abuse which adversely affected the health and life span of several of the men in my family. In this drawing, the previous generations are placed in tombs above me to show how their behavior is pressing down like a heavy weight upon the current generation. Though I was a heavy drinker in high school and college, I began to realize that alcohol was getting in the way of my true addiction - making art. So I guess that you could say that I was able to replace the drinking with a healthy, more socially acceptable "addiction". - Kevin Grass - www.kevingrass.com
(1/11/13)
---
---
---
---
---
Metapsychology Online Reviews
Addiction and Art Book
Review by Christian Perring
Feb 28th 2012 (Volume 16, Issue 9)
We are proud to report that the Metapsychology Online Reviews website, which concentrates on reviewing books related to behavioral healthcare, is featuring a review of the book, Addiction and Art.
The review, written by Christian Perring, Professor of Philosophy, Dowling College, New York, opens with the content and purpose of the book. Professor Perring goes on to also discuss the relationship and interplay between Addiction and Art, the book, and the Addiction and Art website.
To see his report in it's entirety, click on the link: http://metapsychology.mentalhelp.net/poc/view_doc.php?type=book&id=6425&cn=166.
(3/23/2012)
---
---
---
---
---
---
---
---
---
---
---
---
---
---
---
---
Another Addictionblog.org Interview
1/22/2011
Addictionblog.org interviews Addiction and Art Book Artist, Deborah Feller. Read this insightful dialogue here:
http://drug.addictionblog.org/addiction-professionals-creativity-how-addiction-counselors-use-art-to-heal/
(1/25/2011)
---
"VERDICT: Beyond art enthusiasts, those interested in addiction or working with addicts may also be interested. An important book; recommended for all collections." —Terry McMaster, Syracuse, NY
Link to Library Journal Article
(1/16/2011)
---
---
---
Drug and Suicide Awareness Forum
January 9, 2011, 1 - 4 PM
The Addiction and Art Book and related artworks will be part of the forum, Real Life in Carroll County, dedicated to honoring the life of Joshua Edward Roskovensky.(12/28/2010)
January 9, 2011, 1 - 4 PM
Holy Spirit Lutheran Church
2205 Old Liberty Rd.
Eldersburg, MD
410-795-6333
---
bigthink.com Bibliophilia includes Addiction and Art Book
big think.com includes Addiction and Art Book in its Bibliophilia: The Best Art Books of 2010 by Bob Duggan, December 29, 2010 (Link to Article)
A quote from Mr Duggan's post: "2010 was a great year for art publishing, with many presses producing high quality works not only in terms of reproducing great art, but also in publishing important thinkers on what the art of the past and present means. Here is one reviewer's highly subjective, highly personal list (in no particular order) of some of the biggest "big thinks" in the art publishing world of the past year."
Patricia B. Santora, Margaret L. Dowell, and Jack E. Henningfield (editors), Addiction and Art (The Johns Hopkins University Press): "Science gives us the tools, but art gives the inspiration and the drive to make a difference in reducing addiction and helping people achieve recovery,"says the introduction to this important book on how art can heal. "What is more important-the tools or the drive? They are inseparable." (Link to Mr Duggan's review)(12/30/2010)
---
ADDICTION BLOG interviews Parker Lanier an Addiction and Art Book artist.
December 5, 2010
Parker Lanier, one of Addiction and Art.org's supporting artists was interviewed by the Addiction Blog on December 5. It is an insightful interview, the following quotes will give you a hint:
"Question: ADDICTION BLOG: Do you think that art should be a "practice", or should pieces of art come when they come, without pressure."
"Answer: PARKER LANIER:...to answer your question, it is a bit of a habit that so far as not lacked inspiration. I usually do not know where a drawing is going to go until I am half way in to it. I draw in roller ball pen and color my stuff with Sharpies. No sketches. I work without a net so to speak."
http://addictionblog.org/the-news/expressive-art-therapy-for-addiction/
(12/6/2010)
---
Blog Review of the Addiction and Art Book
Lee Weber author of the blog: www.addictionblog.org has posted a review of the Addiction and Art Book. A quote taken from her post:: "What I like about "Addiction and Art" is that I am not overwhelmed by a sense of hopelessness, one that I assumed would dominate such a book. Instead, I found that the book evoked a full range of emotions, thoughts, and perspectives."
The book proposes using Addiction and Art shows, and her response to that is to advise her readers to take the show model and RUN with it!
This blog is a good resource for information about efforts by others to fight addiction.(11/29/2010)
---
Effects from Womb to Adulthood
Carroll County Drug Trends Forum
The Addiction and Art Book and other addiction imagery will be utilized at "Carroll's Drug Trends: Effects from Womb to Adulthood", an event presented by Carroll County (Maryland) Annual Substance Abuse Awareness Program. This event is open to the public and is free. Doors open at 6 PM, and a program featuring keynote speaker Keith Mills, WBAL Sportscaster begins at 6:30 PM. Co-Editor of the Addiction and Art book, Dr. Margaret Dowell, will be present to discuss the book and related website. (11/04/2010)
November 16, 2010, 6 PM
St John's Portico, 47 Monroe Street, Westminster, MD
Keynote Speaker: Keith Mills, WBAL Sportscaster
Information: 410-848-6100, 410-876-1788
---
Addiction Artworks Utilized in Georgia Schools
Addiction and Art Imagery was used during Drug Awareness Week in October in Woodstock, Georgia. Showcases in Middle Schools (Brents Middle School / Mill Creek Middle School) included artworks downloaded from the Addiction and Art site. The displays and related powerpoint presentation were the handiwork of Friends Don't Let Friends Die. (10/26/2010)
A facebook link for your information: http://www.facebook.com/album.php?aid=2061923&id=1310928215&l=a2b6bf5e82
---
Addiction Artist Donates Art To Others

Parker Lanier, an Addiction and Art Book Artist, is a recovering alcoholic who has an excellent website at:
alcoholicoutsiderartist.blogspot.com
He has generously donated his art to anyone who can use it to fight addiction of any kind. We are featuring an image of his "Support Artists in Recovery" painting in our Download of the Day section above. His website tells the story of his recovery and displays a lot of his artworks. He says that when he stopped drinking he started painting and hasn't been able to quit. We appreciate Parker for his determination to quit drinking and his generosity to others.
---
Upcoming: Addiction and Art Curriculum Guide
Using the Addiction and Art book for inspiration and structure, a team of individuals from Florida State University are hard at work developing a curriculum guidebook to facilitate interaction between art educators and guidance counselors when addressing addiction in schools. This impressive team consists of faculty, museum/gallery directors, film students, interns and Ph.D. students including Addiction and Art book artist, Amanda Alders. Updates on this very important project will appear on this site.
---
Addiction and Art Book
to be included in
Night Out Against Crime

in Georgia

Organizers of Friends Don't let Friends Die (www.friendsdontletfriendsdie.com) will be utilizing the Addiction and Art book in their community outreach on October 7, 2010 during a "Night Out Against Crime" event in Cherokee County, Georgia. This event will also feature a "pill drop" in response to the fact that in recent years overdoses involving prescription drugs have out paced overdoses from illicit drugs in Georgia.

A "pill drop" allows people to dispose of unused or expired prescriptions drugs that they may have in their home at the event on Oct. 7 for no charge.

Link to news article:

Officials Hope Pill Drop will Reduce Drug Abuse
---
Addiction and Art Book Review
in
The Lancet
The September 11, 2010 issue of the The Lancet medical journal (Volume 376, Issue 9744, Page 864) features a review of the "Addiction and Art" book. The article, "Art About Addiction" is written by Chloe AV Hunt. She concludes that although "science and art have been at odds" throughout history, the book, "Addiction and Art" is bringing them together "...to help address the impact of addiction".
Ms Hunt's article can be found at
---
Addiction and Art Book Review
August 13, 2010
Guinevere interviews

Addiction and Art book artist, Deborah Feller ("Toy Soldier", "The Annunciation")
The post - Sober Life: Helping Others, Loving Unconditionally
Blog on Addiction and Recovery
by Guinevere
August 3, 2010
"This book makes a vivid and multidimensional contribution toward shifting public perceptions of addiction away from morality based notions and into the public health sphere."
---
Amanda Alders, Ph.D. Candidate
Florida State University, Tallahassee, Florida
Sponsors Art and Addiction YouTube Site
The show that is mentioned here took place in 2010 and is referenced on our shows archive page Here and her video is also featured on this page.
We hope MS Alders doesn't mind, here is a quote of her explanation of her work:
"In August of 2009, Johns Hopkins Innovator's Combating Substance Abuse Program sent out guidebooks to artists whose art had been published in their Addiction & Art book. This guidebook, which is available on their website, outlined how to organize a local art show on art and addiction. As a contributing artist and art therapy PhD student, the idea for a show interested me. This video tells the story of an art exhibition on the theme of drug addiction and recovery, the lives that were touched by the art and the artists who created the work."
---