Last Update: December 15, 2018
Home

Welcome to the Addiction and Art Website
Addiction Art Concept. Recent scientific findings have proven addiction to be a disease of the brain, affecting both brain and behavior. Addiction Art has the potential to take this message to the masses, most of whom still consider addiction to be a "weakness" or "moral failing" worthy of punishment. It can convey the human experience of addiction in a way that can help the general public understand addiction as a preventable and treatable chronic disease. Artworks about addiction and recovery can stimulate dialogue, can teach, and at this crucial point in history, can support contemporary scientific research for our world's well-being.
Addiction Art Downloads. This site provides free images for download relating to addiction and recovery. These works are available for use by schools, drug treatment centers, community organizations, addiction science professionals, medical professionals and the general public. These images are generously donated by artists to be shared for the good of mankind.
Addiction Art Exhibitions. Over the past several years Addiction and Art Exhibitions have been held at both professional substance abuse conferences and in local communities. All of these exhibitions have been enormously well received and extremely successful. This site exists to promote the continuation of the Addiction and Art project through the sharing of past exhibitions, providing guidelines for future ones, and offering opportunities for communication and networking.
Addiction and Art Book. Inspiration for the site comes from the book, , Addiction and Art by Patricia B. Santora, Margaret L. Dowell ( www.addictionandart.org editor), and Jack E. Henningfield.
The Johns Hopkins University Press has issued a discount for purchase of the Book.
Click here to download the discount PDF
---
RECENT NEWS AND ANNOUNCEMENTS
---
Addiction Related Dress READ MORE
Recovery Process Paintings Display at Delaplaine Extended READ MORE
Art on the Fly: Dusk and Dawn in Baltimore READ MORE
Process Painting Workshops READ MORE
Addiction and Art Highlights
(March 19, 2014)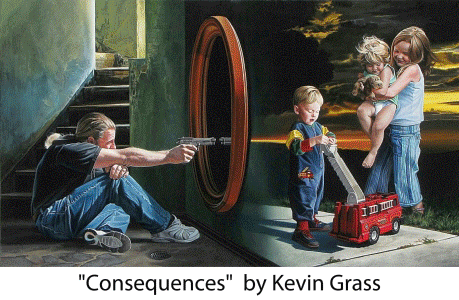 Image Downloads and
Artist Statements
The images at the right are a sample of addiction recovery images available from our download gallery. The artists have also provided their thoughts about what the art means to them.
More than 5,000 Images have been downloaded since January 1, 2011.
New Artists Join the Gallery:
Cara Sullenger Carr (12/15/2018)
Ephraim Mugwaneza (8/30/2018)
Blake Lavergne (8/26/2018)
John Wise (additional work) (5/16/2018)
If you are an artist and would like to donate images to our download program, cllick this link to our image submission page.
---
News and Announcements
---
Addiction Related Dress Honored at Maryland State Fairs
A dress designed by Joanie Jenkins of Frederick, MD utilizes an artwork from the download gallery at www.addictionandart.org. In addition to the addiction related artwork the dress contains 2,200 beads, each individually sewn to represent the 2,200 overdose deaths in the State of Maryland last year. Jenkins, a professional seamstress and fine art model recently entered her dress in the Maryland State Fair and the Frederick Fair. The dress took Best of Show in both venues.
(9/24/2018)
---
Olson House Process Painting Exhibition Extended
"The Second Version" though August 29, 2018
The Delaplaine Art Center, Frederick, MD

Read more about these workshops here
8/13/2018
---
Art on the Fly: Dusk and Dawn
June 25 - October 11, 2018
Baltimore, MD

The New Day Campaign and the Maryland State Arts Council present Art on the Fly: Dusk and Dawn. The exhibition focuses on behavioral health matters, including substance abuse. See information about the exhibit including location, times, and related events here.
8/13/2018
---
Recovery Process Paintings on Display
Delaplaine Arts Center
July 7 - July 29, 2018
Frederick, MD
Artworks painted by men at the Olson Recovery House during Process Painting workshops are on display at the Delaplaine Visual Arts Center (https://delaplaine.org/). These workshops are conducted by Maryland Artist Rebecca Laughlin. Read more about these workshops here
7/9/2018
---
Call for Artists
Heroin and Opioid Art Exhibition
New Jersey
Deadline July 20, 2018
---
---
Process Painting
Workshops with a Maryland Artist Helps Individuals in Recovery
Maryland Artist, Rebecca Laughlin, describes the project: " What I am facilitating is a series of Process Painting classes for male residents at the Olson House in Frederick, Maryland. Twelve weekly classes are occurring at this time. Process Painting is painting experienced in silence, using only tempera paint and paper, during which the painter explores the Creative Process rather than directing their attention on how the painting will look when completed." The classes are being sponsored by Wells House Inc. @ Gale Recovery, funded by the Delaplaine Foundation and Ernie Brueggemann. For more information see our Art Therapy page.
(5/26/2018)
---
Performing the World Conference
Issues a Call for Presentations
Includes Visual Artists
The tenth Performing the World (PTW) conference will be held in New York City, Friday, September 21 through Sunday, September 23, 2018.
PTW is a festive gathering of people from all over the world who are using (and studying) performance and play as ways of engaging social problems, activating communities, and experimenting with new social and political possibilities. This includes not only performance artists and Performance Studies researchers, but also therapists, social workers, medical doctors, community and youth organizers, progressive and critical educators in many fields, organizational consultants, political and social activists, and others including visual artists. The last PTW, in 2016, was attended by over 400 people from 32 countries and 20 U.S. States.
Proposal submission forms are available at www.performingtheworld.org. Proposals are due February 15, 2018.
01/21/2018
---
European Neuroscience Journal Utilizes Addiction Art
The European Journal of Neuroscience has issued a call for papers for recent work on the neurobiology of addiction.
"Escape" by Download Gallery Artist Kandy Stevens is being utilized to promote this important call. Kandy's work and the call (deadline March 1, 2018) may be found here:
http://onlinelibrary.wiley.com/journal/10.1111/(ISSN)1460-9568/homepage/special_issue_call_for_papers__addiction.htm
10/26/2017
---
ART CONTEST & EXHIBITION

Artists' Journey of Recovery
SEPTEMBER 1 thru 30, 2017
Deadline for Submissions: August 25
The Wells House, Inc. In Partnership with Frederick Community College
Main Hall of FCC Student Center
7932 Opossumtown Pike, Frederick, Maryland, 21702
Criteria:
Open to any person in recovery from Substance Use Disorder
The artwork must be a reflection of your journey through personal recovery
Limit of 3 submissions per Artist
A short summary of what the artwork represents to you must be included
All artwork must be ready to hang
Size Requirements: Artwork larger than 24" x 36" needs prior approval
The artwork must be submitted on or before August 25th
Winners will be announced September 15th
Click here to download Poster PDF
For additional information contact Cynthia Terl at cterl@wellshouse.org
7/6/2017
---
Call for Artists
New Jersey Residents
Heroin and Opioid Art Exhibition
Deadline July 17, 2017
---
Behavioral Heath Awareness Art Show
Annapolis, Maryland
Reception: Monday, April 24, 5:00-7:00 PM
Hosted by the First Lady of Maryland, Mrs. Yumi Hogan
---
Tewksbury, MA Town Crier News Paper
Honors Ms Maria Ruggiero
---
From the Editor of Addiction and Art
Substance Abuse: A Landmark Report!
---
An art therapy infographic from The Oaks
---
Art Exhibition: From the Ashes
October 1 - October 28, 2016
Peetskill, New York
9/16/2016
---
Addiction and Art Works
at
Massachusetts Farmers' Market
The Substance Abuse Prevention Collaborative of Tewksbury, MA is displaying Art Images from the Addiction and Art Download Gallery at the Tewksbury Farmers' Market, Tewksbury Commons, on September 6, 13, 20 and 27 from 3 - 7 PM. For more information contact Maria Ruggiero at 978-851-7373, x352. Check out the Collaboration's website at http://www.drugfreegreaterlowell.org/
9/2/2016
---
Addiction and Art Painting
Featured on
Cover of Public Health Reports Journal
A painting in our download gallery, "Letting Go" by www.addictionandart.org editor Margaret Dowell is featured on the cover of the May/June Public Health Reports, the official journal of the US Public Health Service and the US Surgeon General. The report title is "A Promise Fulfilled—Addressing the Nation's Opioid Crisis Collectively"
7/1/2016
---
Call for Artists : "From Ashes"
Fall, 2016 - Peekskill, NY
An art exhibition, "From Ashes" will be held at the Flatz Gallery in Peekskill, NY from September 30 - October 28, 2016. Artists with addiction and recovery related artwork who are interested in showing should contact Inez Andrucyk at Email Link for Inez Andrucyk.
6/25/2016
---
New Recovery Poem
Wally Balcerzak's heartfelt poem, "Recovery : The Blessing of Life" now appears on the Poetry Page.
(6/24/2016)
---
Color Your Own 12 Steps!
Download gallery artist, Rita Balcerzak, has created a line drawing, "Spaces of Hope", of her original work, "Hope" for coloring/completion by others. This artwork symbolically includes 12 steps. She writes, "The joy of Recovery is filling in the time and space. Every step counts with hope". We are delighted to share Balcerzak's image with the world in the hopes that some will benefit from coloring. You may download the image here.
3/10/2016
---
Rockers in Recovery
Music and Art Festival
Rockers in Recovery is an organization with the sole mission to provide prevention and education to anyone who suffers with drug addiction/alcoholism and they do it through music. Their most recent "Love of Recovery" Music and Art Festival was held on February 13, 2016 in Pembroke Pines, Florida. www.rockersinrecovery.com
2/18/2016
---
Maryland High Schools Create and Perform Plays Addressing Heroin and Opioid Addiction
Four High Schools in Maryland will create and perform outreach theatrical works addressing the lives of heroin/opioid addicts. This outreach is a product of Maryland's Heroin and Opioid Emergency Task Force. Read about the amazing efforts of one school (Linganore High) here.
01/21/2016
---
4th Annual MOVE (Motivating Others Through Voices of Experience) Art Show
December 1, 2015 - March 28, 2016
Utah: Locations include Salt Lake City, Vernal and Price.
This exhibition which addresses the stigma of substance abuse features the work of young adults (ages 16 - 26). Participants have created art about their own personal experience or those of friends or family members. Read about the effort here: http://hs.utah.gov/annual-move-art-show-aims-to-reduce-stigma-around-mental-illness-and-addiction/
12/10/2015
---
Power of Art Use in Therapeutic Settings
Alta Mira Treatment Center, California
Blog Post, November 3, 2015
The following blog post from Alta Mira discusses the power of Art in recovery programs. It is an excellent and insightful read with art illustrations.
http://www.altamirarecovery.com/blog/creating-recovery-the-healing-power-of-art-therapy-in-addiction-treatment/
---
The Biggs Museum is celebrating its new partnership with The Delaware Multicultural and Civic Organization (DEMCO, Inc.), with an exhibition, entitled DEMCO, Inc., of student and staff artworks created during their after-school program in downtown Dover. This exhibition will be on view from October 2 – November 15, 2015 in the Child HELP Foundation Gallery on the museum's first floor.
A portion of this current exhibition features works created within the Substance Abuse Prevention Narratives project. The DEMCO artists and instructors created this series of collages as narratives, a kind of pictorial story, of Abuse Prevention. This project challenges artists such G.L. Shamir, Desiree Wilson and Dr. Linda Hackett to channel the lessons of such noted artists as Vincent Van Gogh, Gustave Courbet, Ben Shan and Jacob Lawrence to create new works that embody the message of Prevention.
Read more here: http://www.biggsmuseum.org/?page_id=11
10/29/2015
---
Solutions Recovery, located in the Las Vegas community, sponsored a mural contest in which 12 artists were to represent themselves and the 12 Steps in recovery. Choosing the step of their choice, the artists created a work of art that reflected their personal relationship with that step. 12 murals, 12 artists, 2 competitions, thousands impacted. For more information visit www.solutions-recovery.com/mural-contest.html
---
The Castlefield Gallery, UK is sponsoring a symposium to explore the relationship between art, addiction and recovery. Details are available at this link:
http://www.castlefieldgallery.co.uk/event/art-and-recovery-a-symposium-exploring-the-relationship-between-art-addiction-and-recovery/
9/27/2015
---
Baltimore, Maryland's New Day Campaign featuring 92 days of art and experiences devoted to the understanding of mental illness and addiction begins on October 1. The first art exhibition will open at the Eubie Blake Cultural Center, 847 N. Howard Street, Baltimore, MD 21201. http://newdaycampaign.org/exhibitions/people-places-a-primer/. Information about all 92 days of events/exhibitions may be found at www.newdaycampaign.org.
9/27/2015
---
As editor of this site I am proud to announce that we have been up and running for 5 full years! We jumped on the web on August 1, 2010 armed with a few addiction related images and tons of faith that art could be a player in one of the largest epidemics to hit mankind. Since then, through our volunteered efforts the site has become a major resource for understanding and confronting substance abuse. Our readership has steadily grown. This month we are averaging 358 visitors to our site a day! The artwork in our on-line gallery has been downloaded thousands of times, likewise the Addiction and Art Curriculum Guide. As we move into our 6th year I send huge recognition and praise out to our webmaster (and sometimes co-editor!) Don Dunsmore. His thoughtful, creative and brilliant work makes this site hopeful and positive. Much praise also to Jeff Barnum, our insightful consultant and detail oriented quality control person. And, tons of praise to our artists who generously (and bravely) donate artwork images and stories for the good of mankind.
Bless you all! - Margaret Dowell, Ph.D. (9/12/2015)
---
The folks at Thought Collection Publishing are looking for visual art to use for book covers that can depict the theme of Addiction for an upcoming manuscript for their 30 Days...Challenge book series that will be titled: 30 Days Dry. A small monetary incentive will be provided. Reach out to them at anthologies@thoughtcollection.org for more information if interested. Provide low resolution images for initial viewing and let them know how the piece reflects the theme. Deadline: 7/5/15.
More information regarding the 30 Days...Challenge can be found here: http://thoughtnotebook.org/30-days.html
6/27/2015
---
Newark, NJ – The Drug Enforcement Administration-New Jersey Division and the New York/New Jersey High Intensity Drug Trafficking Area (HIDTA) in conjunction with the Partnership for a Drug Free New Jersey and the Governor's Council on Alcoholism & Drug Abuse are pleased to announce their sponsorship of a statewide Heroin Addiction Art Contest and Exhibition.
This art contest is open to all residents of New Jersey. The winner will receive a grand prize of $500 and statewide recognition. The deadline for submission of the artwork is July 28, 2015. Entry forms can be obtained by going to www.drugfreenj.org/HeroinArtExhibit .
6/27/2015
---
The New Day Campaign is a 2015 initiative using art to challenge stigma and discrimination associated with mental illness and addiction, making the world a more healing place. The New Day Campaign culminates with public programming and outreach during the last quarter of 2015 (October 1- December 31) that will open hearts, change thinking and conversations, and offer pathways to action.
Baltimore artist, Peter Bruun, is the founder and leader of the initiative; Peter's daughter, Elisif Janis Bruun, who died of a heroin overdose on February 11, 2014, is the inspiring and guiding spirit behind the New Day Campaign.
We will be posting New Day Campaign events as we receive them. BRAVO Peter Bruun and volunteers.
6/27/2015
---
Personal at the San Diego Recovery Center are interested in hiring a mural artist to paint recovery related artwork for their building. Interested artists near or in the San Diego, California area may contact Pat at 619-337-4612.
12/21/2014
---
The Tobacco Addiction Art Project is a collaborative effort between Community Service, Inc. and the University of Arkansas Community College at Morrilton, as an initiative of an Arkansas Department of Health Academic Tobacco Prevention Grant for Conway County. We are pleased to issue this Call to Artists to appear in an exhibition highlighting tobacco abuse, addiction and recovery.
Artist must be a student at the University of Arkansas Community College at Morrilton.
12/18/2014
---
---
Doors of Recovery, a public art project sponsored by Transforming Youth Recovery ran through July, 2014. Thirty-two local artists painted addiction and recovery related imagery on real doors. These doors were then placed on display in Downtown and Midtown Reno in places like City Hall, coffee shops, art galleries and other miscellaneous stores. BRAVO, RENO for supporting this art project celebrating youth who are rebuilding their lives!
Link to Reno Gazette Journal Article
(8/10/2014)
---
Greene County Council, Catskill, NY on the Arts is accepting submissions of artwork about recovery from addiction for a show celebrating Recovery Month in September of 2014.
The goal of Recovery Month is to support recovering addicts and alcoholics on their journey of recovery and to reduce the stigma associated with addiction.
This show will honor the journey of recovering addicts and their friends and families, showcasing artwork by all those who have been affected by addiction and the hope found in recovery. It will feature portraits of recovering addicts by local photojournalist, Kyle Adams, who is working in partnership with Twin Counties Recovery Services. The show will also feature submissions by local artists whose work is informed by stories of recovery and art made during group sessions at Twin County Recovery Services.
(7/18/2014)
---
Artists from across Maine have been working on the upcoming exhibition "The Poppy Fields of Maine". This show, which addresses opiate addiction in Maine, is sponsored by Grace Street Services and Warehouse 550. The show is being held on June 6, 7 (5 - 9 PM) at 550 Lisbon Street, Lewistown, ME.
(5/6/2014)
---
---
It is with great admiration that the team at www.addictionandart.org introduces our viewers to the Expressions of Addiction Portrait Project. The goal of this project, which depicts people in various stages and expressions of addiction, is to promote understanding and compassion while raising awareness about substance abuse through the web, exhibitions and television. The images were taken and crafted by Howard J. Shaffer, Ph.D., C.A.S. Shaffer´s background as a photographer, clinical psychologist, scientist, Harvard Medical School faculty and Director of the Division on Addiction at The Cambridge Health Alliance gives him the insight and edge needed to powerfully communicate the human component of addiction to the masses. Check out more portraits and read about the subjects at www.expressionsofaddiction.com
(3/5/2014
---
"Portraits of Addiction and Hope", an introspective and deeply moving exhibit created by 21 teens and 29 people in recovery is on display through March 2014 at the TVSB Gallery, 329 South Salinas St., Santa Barbara, California. Understanding that 90% of addiction takes root in adolescence, SafeLaunch's show depicts addiction stories of persons in recovery through the eyes of the teen artists, illuminating the subjects in a profound light.
Editor's note: this intriguing exhibit concept needs to be repeated with teens and persons in recovery across the country - in any available venue. Bravo SafeLaunch!
This important Addiction and Art Show has been included in our Shows Archive HERE
(2/11/2014)
---
Safe Launch, a addictionandart.org partner, flies a plane to communities to incorporate an art activity with important addiction and recovery information. Check out the video from their latest stop: HERE
(12/5/2013)
---
Psychology students from HELP University recently held an addiction awareness campaign in conjunction with HELP World Mental Health Day 2013 at Viva Home Shopping Mall in Jalan Loke Yew, Kuala Lumpur. "Live" art exhibits accompanied stage performances and more. Read about their wonderful efforts HERE.
(11/15/2013)
---
The Collier County Sheriff's Office in East Naples, Florida hosted a display of artworks by clients in the David Lawrence Center Crossroad Program. The exhibition ran from July 25 - October 25, 2013.
Read more about the show HERE
(10/19/2013)
---
One of the goals of the addictionandart.org website is to encourage communities to host Addiction and Art Exhibitions. Past exhibitions have been extremely well received and successful. We have "How To Hold an Addiction and Art Show" instructions on our site and we post notices and documents of shows. Our show archives to date include 16 community shows in 7 states. Shows have been held in traditional galleries, universities, a jurors' lounge, a park, and other varied venues. Addiction and Art exhibitions have also been a part of 8 national and/or international conferences. We would appreciate learning of any past or future Addiction and Art Exhibitions that do not appear on our site. We will also consult with anyone wanting to host a show - just contact editor@addictionandart.org
(10/19/2013)
---
The well attended 2013 Frederick Artomatic included a large exhibition of addiction and recovery related artworks. The Frederick County (MD) Health Department and On Our Own, Frederick along with their community partners sponsored artists from their recovery programs. The colorful result of this collaboration filled many rooms and hallways with thought provoking works. See images from this event Here. Read about Frederick Artomatic at www.ArtomaticFrederick.org.
(10/19/2013)
---
The show was held on October 2, 2013 at the Judicial Center, Jury Assembly Room in Saint Charles, IL.
The Kane County Drug Rehabilitation Court held its 3rd Annual Fine Art and Writing Show at the Judicial Center, in St. Charles, on October 2nd from 3:30 PM to 6:30 PM in the Jury Assembly Room. The artwork and writings are all submitted by current Drug Court participants as well as recent graduates. The art show represents the hard work and healing of the participants, who are all striving to find new outlets and communities. By working with Kane County Drug Court, they commit to make those changes under close supervision for 30 months of intensive treatment in the voluntary program that has graduated 689 participants since its inception.
Addictionandart.org applauds Kane County Drug Rehabilitation Court's efforts to help participants.
More Information is provided in addictionandart.org shows web page HERE
(10/3/2013)
---
A one night showing and reception for the exhibition "What Recovery Means to You" was a success. 300 people viewed approximately 100 artworks on display. The show was held at the Exposure Gallery, 333 S. Phillips Ave., Sioux Falls, SD on September 3, 2013. Tallgrass Recovery, Face It Together Sioux Falls, Avera, Sioux Falls Art Council, Volunteers of America, Bartels Counseling and Meaningful Medicine all worked together to sponsor the event. You can read about the exhibition here.
(9/28/2013)
---
The Frederick County (Maryland) Health Department and On Our Own Frederick, along with their community partners are sponsoring artists from the recovery programs around their community. Hundreds of their works currently appear in the 2013 Frederick Artomatic. The show, located at 117 East Church Street, Frederick, MD runs form September 4 - October 4, 2013. See the Calendar on www.ArtomaticFrederick.org
(9/13/2013)
---
The team at www.addictionandart.org would like to congratulate Julie Wood Merchant (JMerchant@FrederickCountyMD.gov) and the Frederick County, Maryland Health Department as they present their 10th Annual "Kids Like Us" Addiction/Recovery related art exhibition. This year the work will be in two venues: The Delaplaine Visual Arts Education Center (July 31 - August 29, 2013) and the Frederick County Health Department ( September 5 - 30, 2013). Download their colorful flier HERE.
(8/16/2013)
---
This September, Tallgrass Recovery, Face It Together Sioux Falls, Avera, Sioux Falls Art Council, Volunteers of America, Bartels Counseling and Meaningful Medicine will present the first ever Art and Recovery show to celebrate National Recovery Month. This year's theme will be "What Recovery Means to You". They are looking for artists who have been affected by alcohol and drug addiction; and are actively working towards recovery in their life. The submissions are open to anyone who has been affected by addiction.
Download the CALL TO ENTRY in pdf format
(8/4/2013)
---
addictionandart.org Download Artist
Carrie Napora's Work Featured on Blog
---
Addiction and Art Book Images
Featured at 2013 NIATx and SAAS Conference
---
Addiction and Recovery
Educational Videos and Discussion Guides
---
Recovery Art Exhibition
June 21 - August 10
University of North Carolina
Wilmington, NC 28403
---
"Art Heals"
Frederick Memorial Hospital Call for Art
The Women's Center at FMH Crestwood Art Gallery
---
AddictionandArt.org Artwork
Included in Article at
Smart Recovery
The above Addiction and Art artwork, "Decisions" by Valerie Patterson, was used in a guest post on Smart Recovery, a website supporting addiction recovery efforts. The post, "A Colorful Approach to Addiction Recovery: Creative Arts Therapy" was authored by Joshua Gordon, editor at AddictionAndArt.org partner website All Treatment.
The article is HERE.
(6/5/2013)
---
AddictionandArt.org
is pleased to announce a new partner
All Treatment
All Treatment (www.alltreatment.com) is an experienced, independent team of software editors and Internet search executives now passionately pursuing ways to make treatment and recovery more accessible to anyone struggling with addiction. Based in Seattle, the team is fully committed to helping individuals and families find useful, relevant, and trusted information on addiction and addiction recovery on the Internet. They frequently interview industry professionals, feature addiction stories and run an active blog.
*Editors note: Fueled by passion, this pro-active team has put together a comprehensive list of important resources for any population seeking addiction/recovery information. We are pleased to add All Treatment to our Partners Page
(5/24/2013
---
The Art of Recovery
article in
Highway to Justice publication
The Spring 2013 issue of Highway to Justice includes an article, The Art of Recovery, directly related to the Addiction and Art concept. Highway to Justice is a publication of the American Bar Association (ABA) and the National Highway Traffic Safety Administration (NHTSA). The Art of Recovery was authored by the Hon. Harvey J. Hoffman. In the article Judge Hoffman describes his decision to use art from www.addictionandart.org as a tool in his Michigan drug court and cites successful results! Bravo Judge Hoffman! You can find the article at the following link, scroll down to page 6 once it opens.
http://www.americanbar.org/content/dam/aba/publications/judicial_division_record/13spng_hwtj.authcheckdam.pdf
(4/29/2013)
---
Download Gallery Artwork on Conference Flier
Artworks from our download gallery continue to be utilized around the world. (Thank you Addiction and Art Artists!!!) For example; the Mid-Atlantic Group Psychotherapy Society features "Dezire" by download artist Sakhal Star on the front of their Spring 2013 Conference Flier. You can see the flier and read more about the Society here (http://www.magps.org/conferences/archive/2013%20spring/S13Brochure.pdf).
4/9/2013
---
NIDA Request for Information (RFI)
The National Institute on Drug Abuse (NIDA), part of the National Institutes of Health (NIH), would like to draw your attention to a recent Request for Information (RFI) seeking comments on the research and information needed to support the widespread use of evidence-based drug abuse treatment interventions and practices: http://grants.nih.gov/grants/guide/notice-files/NOT-DA-13-014.html.
This RFI is soliciting input from a variety of key stakeholders to assist NIDA in setting research priorities to enhance the dissemination, implementation, and adoption of evidence-based practices and principles to treat persons with substance use disorders. Specifically, NIDA is seeking input about the types of research and information needed by practitioners and administrators serving individuals with substance use disorders, including those working in general medical and primary care; infectious disease (e.g., HIV and HCV); criminal justice; and specialty care substance abuse and mental health settings.
NIDA hopes to gain a better understanding of how evidence-based substance abuse and addiction treatment services can be better used by those who need them, particularly in the context of health care reform, which stands to broaden access.
All comments should be submitted electronically to: Matthew.Finger@nih.gov no later than March 30, 2013.
3/18/2013
---
It is with sadness that the team behind www.addictionandart.org acknowledges the passing of C. Everett Koop. Dr. Koop, former US Surgeon General (1981-1989), was a strong supporter of the Addiction and Art concept and served as a member of the Advisory Board for the Addiction and Art book (Johns Hopkins University Press, 2010). During the height of the AIDS epidemic Dr. Koop stood firm, asking Americans to "fight the disease and not those who have it". We honor his memory by encouraging the visitors to our site to "fight substance abuse and not those who are addicted". Thank you, Dr. Koop, for your strength, perseverance and wisdom!
A Link to a biography about Dr Koop.
2/26/2013
---
---
---
"Inheritance" by Kevin Grass now in COLOR
"Inheritance", the popular work depicting generational addiction by Kevin Grass is now available to the world in color. Both the black and white and color versions are poignant, technically sound and more than powerful. With these works Grass has visually nailed generational addiction - allowing viewers to "get" the message with just one simple glance. The team at www.addictionandart.org is honored to present this new work by a contemporary master painter. (Note: follow us on facebook for updates on new works coming by Kevin Grass!) -Margaret Dowell, Ph.D., editor.
See his work HERE.
Artist's Statement
One of the defining characteristics of manhood in my Midwestern family is the ability to drink a lot of beer. This has, not surprisingly, lead to a great deal of substance abuse which adversely affected the health and life span of several of the men in my family. In this drawing, the previous generations are placed in tombs above me to show how their behavior is pressing down like a heavy weight upon the current generation. Though I was a heavy drinker in high school and college, I began to realize that alcohol was getting in the way of my true addiction - making art. So I guess that you could say that I was able to replace the drinking with a healthy, more socially acceptable "addiction". - Kevin Grass - www.kevingrass.com
(1/11/13)
---
NOTE: If you are looking for information older than presented here, check the menu in the left column for Archive pages.
---